Top Baby Names in Australia:
Choosing a name for your newborn is a momentous decision, one that carries a lifetime of significance. In Australia, baby names have evolved reflecting cultural shifts, popular trends, and personal preferences. At Cash's, we understand the importance of individuality and personalisation, which is why our range of woven clothing labels, name labels, lunch boxes, water bottles, and more are designed to complement your child's unique identity. Join us as we explore the top baby names for boys and girls over the years in Australia and discover how Cash's personalised products can beautifully accompany these cherished names.

1. Classic Baby Names:
Boys' Names like William, James, John, Theodore, Henry, Leo, Robert, Joseph, Michael, David, Aiden, Edward & Charles.
Girls' Names like Emily, Olivia Mary, Helen, Evelyn, Emma, Hazel, Amelia, Charlotte, Margaret, Ruth, Lisa, Susan &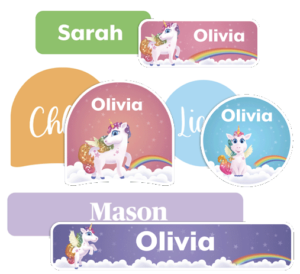 Dorothy
Over the years, classic baby names have stood the test of time. They have consistently remained popular choices among Australian parents. When dressing your little ones in their adorable outfits, our Premier Sew In woven clothing labels offer long-lasting durability, ensuring that their names are beautifully displayed while withstanding countless machine washes.
2. Modern and Unique Baby Names:
Boys' Names like Noah, Ethan, Liam, Mason, Archie, Luca, Lachlan, Willow, Xavier, Ryder, Archer, Grayson, Jaxon & Lincoln.
Girls' Names like Emma, Sienna Olivia, Mackenzie, Mia, Sophia, Isabella, Ava, Mia, Logan, Har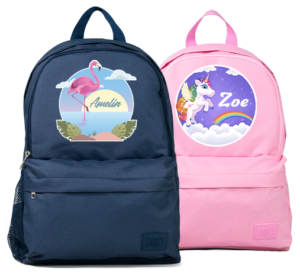 rison, Leo, Aiden, and Ryder.
These names have gained popularity in recent years. As societal norms evolve, parents increasingly opt for modern and unique baby names. To personalize your child's belongings, our Standard Iron On woven clothing labels provide a convenient and lasting solution. With their high-quality and machine washable design, these labels ensure that your child's name remains intact while they embrace their individuality.
3. Vibrant and Colourful Baby Names:
Boys' Names like Hunter, Jasper, Aaron, Adam, Alexander, Allan, Angus, Archer, Archie, Arlo, Arthur, Asher, Ashton & Austin
Girls' Names like Scarlett, Amber, Ella, Ellie, Darcy, Evie, Isla, Kylie, Summer, Victoria, Addison, Alexis, Alice, Amelia & Elle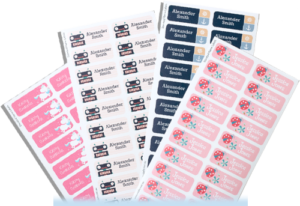 These have become increasingly favoured for parents seeking vibrant and colourful names that exude energy and creativity. Cash's heat transfer clothing labels in vibrant colours are the perfect match for these lively names. Their soft and durable material, combined with scratch-proof technology, ensures your child's name remains vivid and eye-catching, even after numerous washes.
4. Whimsical and Playful Baby Names:
Boys' Names like Finn, Leo, Lucas, Luca, Eleanor, Achraf, Daniel, Adam, Cameron, Jasper, Tyler, Beau, Callum & Braxton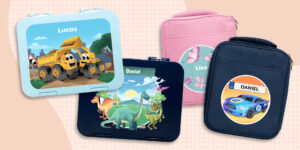 Girls' Names like Annabelle, Luna, Ava, Nora, Lucy, Aari, Aayla, Coco, Molly, Sarah, Anna, Aria, Audrey, Aurora & Bella
With a rise in whimsical and playful names, parents are embracing their child's free-spirited nature. Our designer Name Labels provide a fantastic way to personalize your child's lunch boxes, water bottles, and backpacks. These labels are waterproof, dishwasher-safe, and highly durable, allowing your child's name to withstand everyday adventures.
Conclusion: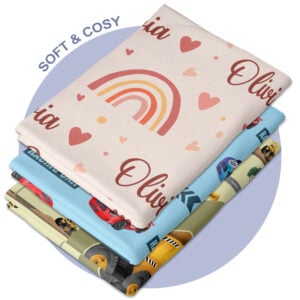 Choosing the perfect name for your baby is an exciting and meaningful endeavour. As baby name trends evolve in Australia, Cash's personalised products are there to accompany your child's unique identity every step of the way. From woven clothing labels that withstand countless washes to lunch boxes, water bottles, and backpacks that proudly display their name, our products offer the best quality and prices for creating a personalised experience your child will love. Embrace the beauty of individuality and create lasting memories with Cash's personalised products.
Share This Story, Choose Your Platform!